Aftermarket Services
Our commitment to customer satisfaction continues after products are delivered. We offer upgrades, calibration, and repair services to maintain the proper operation of your products. Our services also include manufactured elsewhere and legacy products that require sustaining engineering.
Services Offered
We have the edge with unequaled experience, expertise, and technology. We have the know-how to service it properly. Our experiences support industrial and consumer products, and our skilled technicians and state-of-the-art equipment are at your disposal.
CAPABILITIES:
Clean, Inspect, Test
Trouble Shoot & Repair
Component-Level Troubleshooting

RF
High Voltage
Electromechanical
Cable
System Rebuilds

Recalibrate
Recondition
Refurbish
Remanufacture
Field Service
Revision Update of Software/Hardware

Service History Data
Failure Analysis Reports
PLCM Opportunities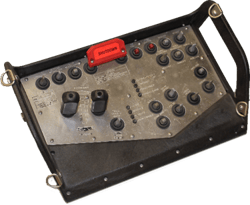 CERTIFICATIONS
Certifications standardize our processes internally and equalize us with competing contract manufacturers. Each certification we achieve drives and maintains continual improvement.
AS 9100D Aerospace
RoHs Compliant
IPC 610 & 620; IPC-J-STD-001
VALUE-ADDED SERVICES
In addition to ensuring the longevity of your products, we go above and beyond as a comprehensive contract manufacturer offering an array of valuable enhancements. With our extensive 50-year expertise in this field, we serve as your ultimate destination for all your manufacturing needs.