The History of Matric Group
Discover the fascinating journey of Matric Group - from humble beginnings to our current ventures and future aspirations!

Two former electrical engineers who taught electronics at the local Vo-Tech in the evenings find themselves in adjacent classrooms with a shared passion for HAM radios. Eager to be in business, they embark on the journey of opening a small electronics design and repair shop in Andy's mother's basement. With a meager budget of $20 for business cards, they set off on their entrepreneurial endeavor.
In order to secure funding for their innovative venture, they specialize in repairing various electronic devices such as record players, clock radios, and other small gadgets. This allows them to gather the necessary capital to develop a range of cutting-edge HAM products.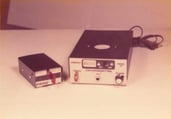 Among their remarkable offerings are the PADDLE Model 11A, priced attractively at just $11.95, and the CW Transmitter Model 50, available for only $49.94. These exceptional creations will be showcased and sold exclusively at the renowned annual Dayton "HAMFEST."

Matric enters the industrial products market when they begin to design and produce solid-state logic control systems and radio-controlled multiplex systems for underground mining equipment.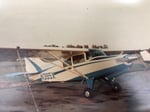 Both Lee Richey and Andy Maitland are avid private pilots, so what better way to beat out the competition than investing in air travel to offer "same day delivery" services for the Northeastern USA?
The original building was 2500 Sq. Ft. and housed all departments. The trailer in the background contained the first SMT line but burned down in the early 80s.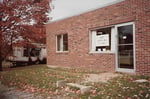 To learn more about Matric Limited and its roots, check out this blog - Story of an American Electronics Manufacturer PT. #1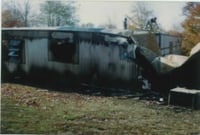 In October of 1982, a fire broke out in the production and engineering trailer. The fire resulted from a flow solder machine that had just been installed.
Matric is one of the first companies to install desktop computers and network them together. It inspires them to open Computer Showcase, The Learning Center, & CSOnline.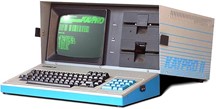 A retail computer store and training facility specializing in residential and commercial systems, educational training, and industrial hardware, software, and installation.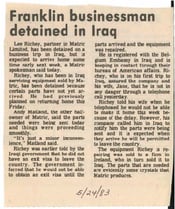 Lee Richey, president of Matric, flies to Iraq to replace parts of a radio control system. The parts are delayed, so the Iraqi government request that Lee stay until the system was operational.
A golden opportunity arises to make a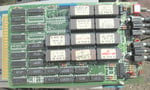 $600K investment in obtaining the inventory and board designs of the RCA Microboard line, unlocking exciting new capabilities for Matric.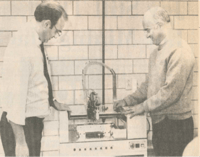 A fantastic opportunity to obtain a low-interest business loan enables the guys to purchase a new machine to assist their THT team. Something called Surface Mount Technology. This capital investment enables Matric to compete with other contract manufacturers on a global level. To learn more about Matric Limited and its roots, check out this blog - Story of an American Electronics Manufacturer PT. #2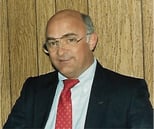 As the 90s begin, Lee and Andy find themselves at a crucial juncture where they recognize the need to sell Matric to a capable investor who can propel its growth and compete with emerging manufacturers. This strategic move will enable Matric to maintain its competitive edge by investing in cutting-edge equipment. Andy Maitland, the MAT in Matric, is the first to retire. Soon after opening, Maitland Flight Opportunities providing flight training for all ages.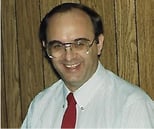 Lee Richey, the RIC in Matric, and his wife Jane sell Matric and decide to keep Computer Showcase, CSOnline, and the Learning Center, along with launching Radio Adventures Company, a Christian-based station in the area.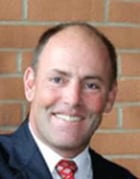 In 1993, Rick Turner, a native of New York and a passionate sailor, purchases Matric Limited and sets a course to make it a global leader in electronics contract manufacturing.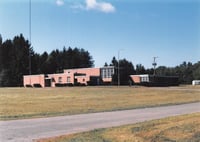 Rick's initial action is acquiring an antiquated elementary school in Seneca, just a short distance from the original site. He embarks on an extensive renovation project, transforming the premises into a cutting-edge facility that will house all of Matric Limited's operations. In addition to renovating the current 14,000 sq. ft., groundbreaking for another 14,500 sq. ft. ensues. A few years later, another renovation of 27,500 sq.ft. is added.
As Matric expands its products and services, it implements a new Quality Management System, ISO 9001.
To learn more about Matric Limited and the 90s, check out this blog - Story of an American Electronics Manufacturer PT. #3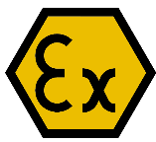 With Matric's growing global customer base, it is crucial for us to obtain the ATEX European certification. This certification allows us to adhere to the strict testing standards set by the European Union, ensuring that our boards can be used safely in environments with explosive atmospheres.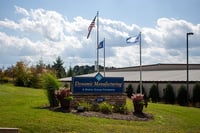 As part of the business continuity and disaster recovery plan, Rick purchases a 2nd location outside of Pittsburgh, PA, called Dynamic Manufacturing.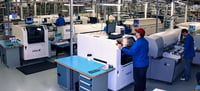 Another addition occurs at headquarters in Seneca to allow for THT and SMT lines to expand with more of the latest technology of the time.

Matric acquires the IPC RoHS certification, further demonstrating our commitment to our customers' safety and environmental sustainability. This certification guarantees that we strictly avoid the use of restricted materials that could pose hazards to the environment and occupational exposure risks during the manufacturing and recycling processes.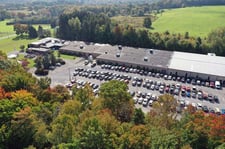 Matric adds another 20,000 sq. ft. allowing for enhanced cable, cabinet, and box build assemblies.
To learn more about Matric Limited and the 2000s, check out this blog - Story of an American Electronics Manufacturer PT. #4
Matric takes a bold step forward by investing in cutting-edge quality management systems specifically designed for the demanding requirements of the aerospace and medical industries.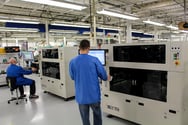 Rick's commitment to enhancing the SMT lines remains unwavering as he continues to invest in state-of-the-art equipment. These include cutting-edge advancements such as 3D printing, in-circuit testing, ball grid array, x-ray inspection machines, and AOI inspection machines.

Dynamic Manufacturing undergoes a 10,000 sq. ft. addition to its facility.

Safety is the #1 priority at Matric and Dynamic, and it shows! Both companies receive the PA Governor's Award for Safety Excellence!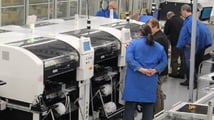 Another SMT line capable of placing 100,000 parts per hour is installed along with 142 workstations; additional machines include an oven, solder paste inspection, and AOI machines.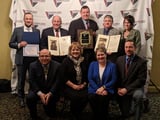 Matric receives the 2018 Venango County
"Business of the Year Award"

Matric invests in climate-controlled storage units for SMT components.
Matric earns the Historically Underutilized Business Zone certification enabling them to compete for federal prime contracts.
To learn more about Matric Group and the 2010s, check out this blog - Story of an American Electronics Manufacturer PT. #5

Matric continues to invest in state-of-the-art equipment to protect the components from the elements and reduce square footage for storage.

Earns NADCAP Certification in Electronics. NADCAP is a global cooperative accreditation program for aerospace, defense, and other related industries.

Matric installs another SMT line, a laser etching machine, and a Plasma Cleaner.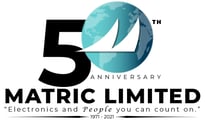 Matric Limited celebrates its 50th Anniversary!!! What started in a basement 50 years ago with $20 bucks for business cards has turned into a $60 million+ contract manufacturing company serving over 250 companies worldwide.