Engineering Services
Matric employs a full-time in-house engineering staff to assist you with your project, whether you need a simple PCB layout or a complete turnkey design. From initial discussions through final product validation, we work with you to take your product to market.
PCB LAYOUT & DESIGN
A printed circuit board (PCB) can be an asset or a liability for an electronic product. For more than 35 years, we have designed PCBs for various challenging applications. Our designers are IPC-certified and skillful craftsmen who will work with you to design a quality PCB that meets all your requirements.
CAPABILITIES:
High-Speed Digital Designs to GHZ+ on FR4 & High-Performance Materials
Low-Level Analog, RF, LVDS, GTL+, PECL
DDR/DDR2 & 3, Memory, DVI, Ethernet, USB2, PCIX, PCI
PRIMARY SOFTWARE PLATFORMS:
Altium Nexus
Any Netlist Format for Input
CAM350 Pre-Fabrication Gerber Verification
EMC/EMI SIGNAL INTEGRITY ANALYSIS:
Termination & Topology Strategies
Stack-Up, Impedance & Analysis
CIRCUIT BOARD DESIGN:
Complete Traditional Printed Circuit Boards - 1 to 30 layers
Micro-BGA, Micro-Vias, HDI, Impedance Control
Pre-Layout Thermal Planning
Low-Loss Materials, Metal Cores, Heat Plates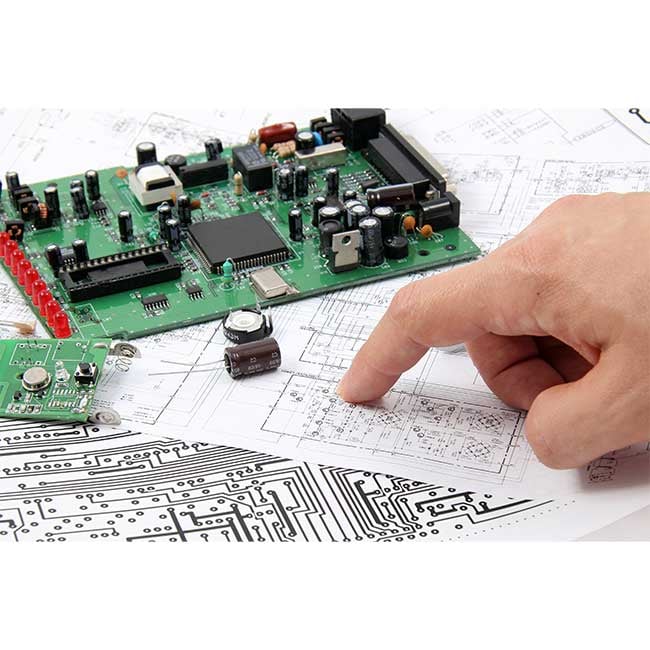 BOARD FABRICATION:
Pre-Fabrication IPC Netlist
Verification of Gerbers
IPC Netlist Board Conformance
Testing
Schematic Printed Circuit Board Layout Design
ASSEMBLY & PROTOTYPING:
Component Procurement
Turnkey Assembly
Cabling, System Board
Interconnect
PERMISSIBLE AREA EQUIPMENT:
Mining, Oil & Gas Applications
Explosion Proof Designs
Intrinsically Safe Designs
MECHANICAL DESIGN
Your systems have mounting and volume constraints. We can help you meet those needs and package your PCB efficiently in an appropriate enclosure. Machined, fabricated, or molded can be provided. CAD 3D modeling of PCBs, components, enclosures, and mounting will verify efficient manufacturing and fitment for your application before integration occurs.
CAPABILITIES:
Conceptual Designs, Proposals, Proof of Concept
Industrial Design
Controls & Panel Design using Silicone Keypads/Sealed
Key Switch Technology
Sheet Metal Enclosure Product Design
Vendor Selection Assistance for Prototype Tooling
Reverse Engineering
Legacy Conversions - 2D Drawings & Modeling into 3D Formats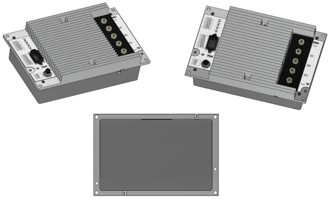 PRIMARY SOFTWARE PLATFORMS:
AutoCAD Inventor
SolidWorks
ELECTROMECHANICAL PRODUCT DESIGN:
Conceptual Development
Detailed Design

Hardware
Software
Enclosure Solutions

Engineering
Prototyping
Product Testing
Manufacturing
Computer-Aided Drafting
General Solid Modeling
Sheet Metal Modeling
Detailing & Drafting
Complex Assembly Mgmt. Complex Surfaces (Class A)
Wire & Pipe Routing
Digital Renderings
HARDWARE DESIGN
Our design services cover the full capabilities required to produce a complete PCB or packaged product. Circuit design services include analog, digital, power, and RF integration. Our Hardware Design team can work seamlessly with in-house manufacturing and software developers or provide documentation for 3rd party integrators.
CAPABILITIES:
Project & Risk Management
Contingency & Technology Planning
High-Level System Architecture
Functional & Technical Specifications
Advanced Electronic Circuit Design
Mechanical/Packaging Design
Industrial Design/3D Modeling
Rapid Prototyping
Simulation/Analysis
Digital/Analog/Thermal/FEA
Build & Test System Design
Application Development
Prototype Development
Assembly
Design Validation
Environmental Testing
Manufacturing Documentation
ICT/FT & Manufacturing Management
AREAS OF EXPERTISE:
Wireless Intelligent Design/Antennas
Extensive RF/RFID Design/Bluetooth
8/16/32/64 Bit uC
High-Speed Digital
Low-Level Analog
Signal Conditioning
DC/DC Power Conversion
Battery Management
SOFTWARE DESIGN
Our engineers are well-versed in the issues of real-time software design. Applications that involve data integrity, deterministic machine control, multitasking, distributed control and communication, and proportional integral differential (PID) control are common ground for our engineering team.
EMBEDDED SOFTWARE:
C/C++ & Assembly
8/16/32-Bit Embedded Microcontrollers, Microchip, TI, Atmel, Freescale, 8051s & more
Embedded Microprocessors - x86, PowerPC, ARM
Communication Devices
Control Applications
Instrumentation
SOFTWARE LANGUAGES:
C, C++, C#
Visual Studio, .NET
Visual BASIC
Various Assemblers
OPERATING SYSTEMS:
Windows 98/NT/2000/XP/Vista
Linux - Embedded & Desktop/Server
MS-DOS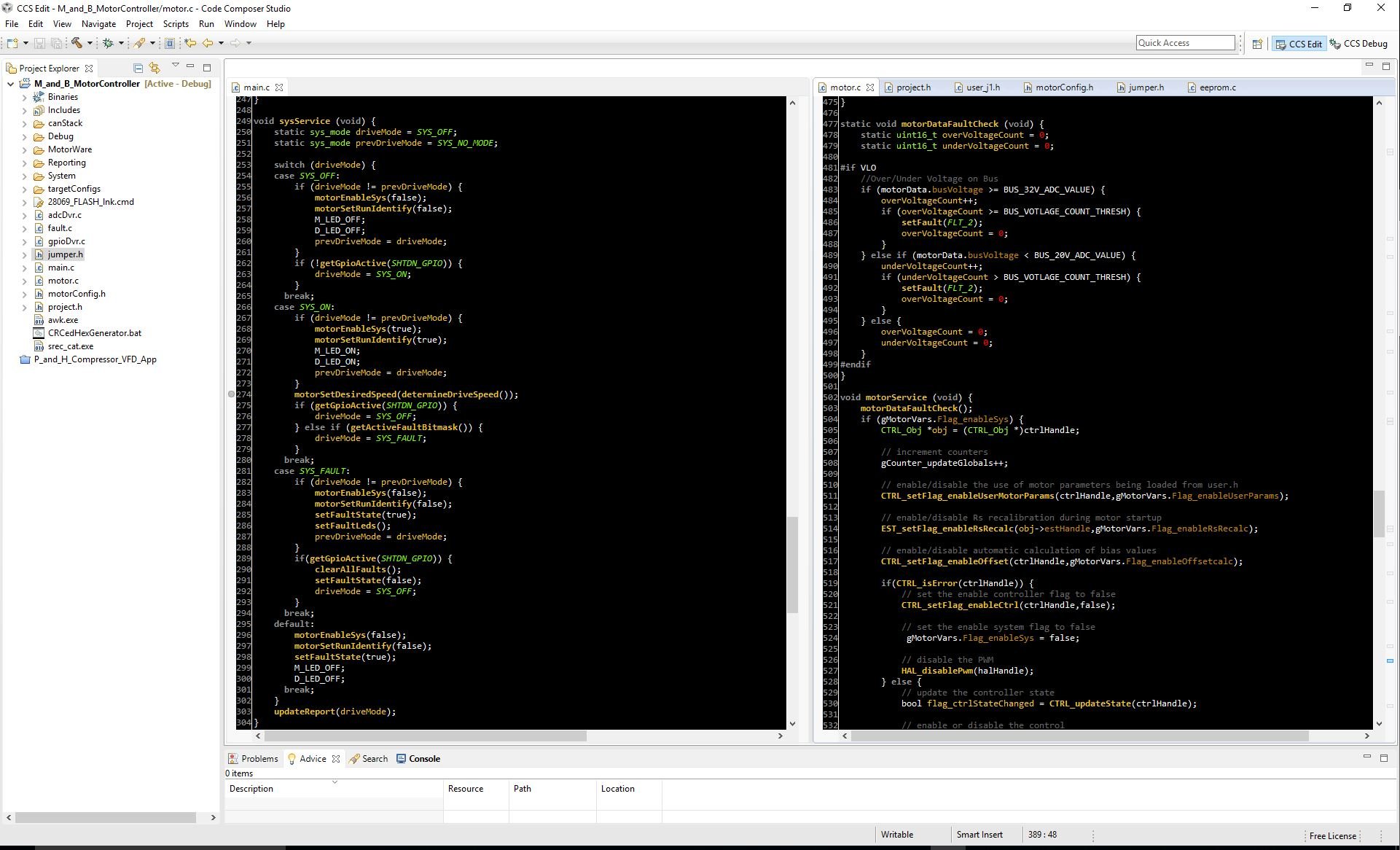 TEST/MEASUREMENT LABVIEW APPLICATIONS:
Integrating Data Acquisition Boards & Systems
PRIMARY SOFTWARE PLATFORM:
Test Systems
Control Applications
Windows Device Drivers
PROTOCOLS:
TCP/IP & Ethernet
USB
MODBUS, CAN
Bluetooth, WiFi, Zigbee
TESTER DESIGN
Matric has in-line and MDA test capabilities for manufacturing your product. The quality of your product can improve when we include burn-in and/or full functional testing. Exercising your unit with real-life or simulated loads can provide confidence that the product will work in your end application.

Matric can deploy one of your testers with an established procedure or help to create a new tester and process from minimal information. Customer involvement is recommended and likely includes approval of test rigs and operations.
FUNCTIONAL TEST EQUIPMENT APPROACHES:
Customer provides Matric full test rig and procedure to use on their product
Customer provides tester specifications and IP for full test rig creation by Matric
Customer provides target assembly I/O and functional definition for Matric to create a tester
Customer provides schematic, PCBA sample, or turnkey sample for Matric to create a tester
* Customer is requested to approve test methods and test procedure
CERTIFICATIONS
Certifications standardize our processes internally and equalize us with competing contract manufacturers. Each certification we achieve drives and maintains continual improvement.
VALUE-ADDED SERVICES
Although we offer quick turn board assemblies, we are a full-service contract manufacturer providing a menu of value-added options. With over 50 years of experience in this industry, we are your one-stop shop.